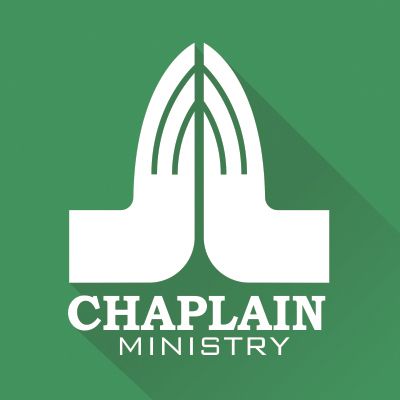 The Chaplaincy Ministry is a ministry that calls on church members to serve as chaplains to those who can not attend church for a variety of reasons.  We need individuals to assist the Ministerial Staff and Deacons with visiting church members that are homebound, in nursing homes, assisted living, hospitalized and in times of bereavement.  This ministry is open to both men and women who have a heart to serve.


"Bear one another's burdens,
and so fulfill the law of Christ."
 Galatians 6:2 

 
Homebound Ministry 
The Homebound Chaplaincy Team visits homebound members from East Side Baptist Church.  Typically, visits will be made in pairs.  The purpose is to ensure these members that they are loved by their church and have not been forgotten.  Team members are encouraged to look for specific needs that can be met, such as transportation to the doctor, minor home repairs, etc.
 
During visits team members may bring previous church bulletins, cookies or other treats to the homebound person.  Besides visiting, team members may send cards or make other contacts for birthdays, holidays, and other special events.   
Nursing Home/Assisted Living 
The Nursing Home and Assisted Living Chaplaincy Team visits church members at local nursing home(s) and the assisted living communities in the area.

These visits sometimes have a different dynamic than other visits since some of these residents, for various reasons are unable to adequately communicate.  Often, scriptures are read, and traditional hymns are song to the residents. This team also remembers these residents with cards and contacts on special occasions such as birthdays and holidays. 
Hospital & Bereavement Ministry 
The Hospital and Bereavement Chaplaincy Team visits church members and their families during times of hospitalization or confinement to a rehab center in the area.  This may also include follow-up contacts after a patient returns home.

This team also visits individuals and church families who have experienced loss in the death of a loved one.  In addition to personal visits, care and support may also be expressed through cards, follow-up calls, etc.